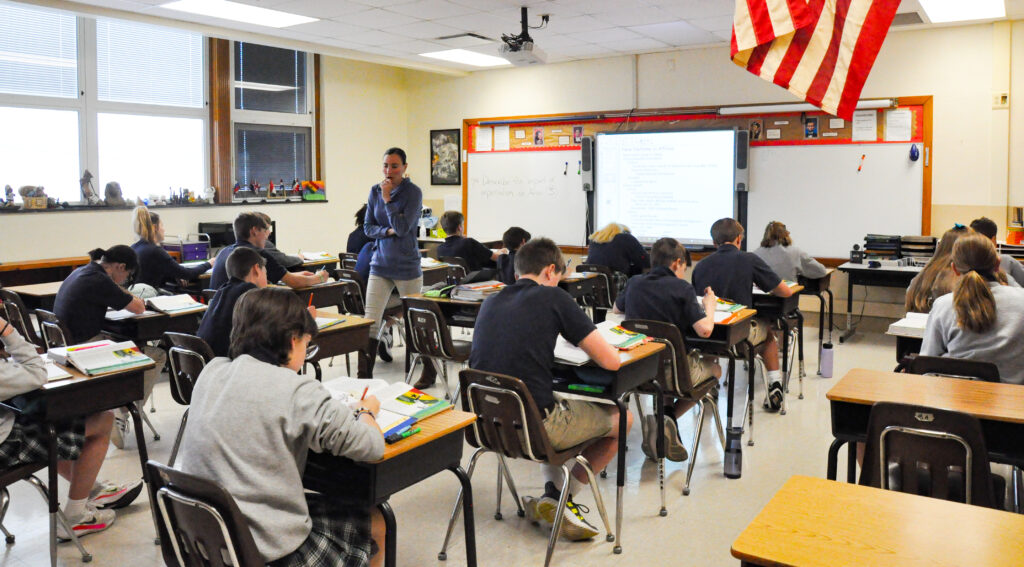 Our middle school has been constructed in a way to best prepare our students for high school. It consists of grades 6-8 and has a rotating schedule each day.

Classes are 40 minutes long with a short passing period for students to use the restroom and go to their lockers before their next class. Students rotate through classes based on their individual schedule.

The middle school teachers teach each grade in their subject area: math, science, social studies, religion, language arts, and literature. Students also rotate through music, P.E., computers, Spanish, health, and art each week.